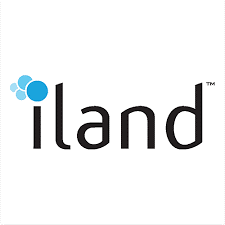 February 2021

iLand

Partner: iland

Headquarters: Houston, TX

Founded: 1995

Quick Description: iland is a global provider of enterprise grade cloud solutions.

Solution Overview: iland boasts headquarters in Houston, TX and London, UK while providing services throughout North America, Europe, Asia and Australia through their network of 11 datacenters.

Iland is an industry leading cloud provider and has the honor of being recognized as Gartner's Magic Quadrant Leader for DRaaS in 2016, 2017, 2018 and 2019. They also hold a NetPromoter's score of +71.

Iland's NOCs (Network Operations Centers) are located in Houston, TX and Australia and they offer an industry leading 100% uptime SLA.

Is This Solution Right for Me? Is your organization considering a move to the cloud? iland offers a multitude of services for you!
Secure Cloud Object Storage (Similar to AWS Glacier Storage)
Disaster Recovery as a Service (DRaaS)
Backup as a Service (BaaS)
Infrastructure as a Service (IaaS) and Colo
0365 Backups
If your organization is exploring a cloud migration, please engage our team at BEK Networks for next steps.