March 2020

ACC Business – Partner Highlight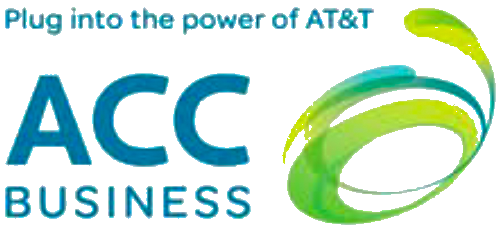 Partner: ACC Business
Headquarters: Rochester, NY
Founded: ACC Business was acquired by AT&T in 1998. ACC Business was originally founded in 1982 as ACC Telecom.

Publicly Traded: ACC Business is owned by AT&T

Solution Overview: ACC Business provides all of its customers' access to the AT&T Network, the largest, most advanced and reli-able telecommunications network in the world. The AT&T Global Network is constantly enhanced, upgraded and monitored for excellence, so you'll have peace of mind knowing that all of your important calls and data will get through.
With ACC Business, customer service means access to a real person in real time. Put that together with a suite of essential data and voice services and it becomes clear why businesses across the country are joining ACC Business.

Quick Description: Telecommunications
ACC Business offers managed internet and data services, powered by the AT&T Network, long distance services and local voice services.

Is This Solution Right for Me? Enjoy the strength of AT&T's network, which is the strongest backbone in the nation, with US-based customer support. ACC Business offers an enterprise network with premier service in an industry that is outsourcing support. ACC Business solutions includes the following:
ADI (AT&T Dedicated Internet)
Business Fiber
MPLS
Network Based Firewalls
Network Backup Solutions (ANIRA)
Switched and Dedicated Ethernet
Netbond for Cloud
US-based Support
If your organization is looking to refresh your network, please engage our team at BEK Networks for next steps.